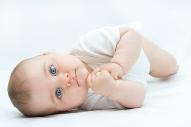 In the 2019 General Session of the 65 th Wyoming Legislature, Representative Richard Tass (R-Johnson/Sheridan) brought a bill to require physicians to wait 48-hours between the initial patient consultation and the actual performance of an abortion.
House Bill 140 had nine co-sponsors and passed the House 36-22-2, unamended. It was introduced in the Senate, and referred to the Senate Labor, Health and Social Services Committee, where it was not heard.
Almost half the states have a waiting period before a woman can receive an abortion. Nebraska and Idaho have 24-hour waiting periods. Utah and South Dakota have 72-hour waiting periods. Wyoming has no waiting period.
Arguments against this bill centered on the cost and inconvenience of women and girls who might have to travel to another Wyoming town to get an abortion if a waiting period were to be enacted. People who oppose a waiting period need to know that there is a lot of money, and
myriad volunteer services including transportation, meals, lodging and actual abortion provider fees that pro-abortion groups provide to women in their quest to commit abortions on a child.
Just for starters, there's the National Network of Abortion Funds. Click on a state and you'll find the Woman's Freedom Fund in Colorado. Or the Women for Women fund in Wyoming. Or, the Susan Wicklund Fund in Montana. Or, the Abortion Access Fund in Nebraska. Or, the South Dakota Access for Every Woman. SeeMSReproFreedom, a GoFundMe platform to help women get abortions in Mississippi.
All of these resources are available to support the financial and logistical needs of women wanting abortions. Extraordinary resources exist and are deployed to eliminate or minimize any conceivable inconvenience a woman might encounter on
her way to an abortion.
Opponents of HB 140 also accused its sponsors and supporters of wanting to prevent abortions. They are entirely correct. The percentage of women and girls who feel pressured, or are forced, into an abortion is 64%. An ultrasound to age the baby is performed at the initial consultation. If a woman viewed the ultrasound, she would see the shape of her baby and his beating heart. It is, indeed, our hope that the ensuing 48 hours will cause her to ponder the reality of an abortion and change her mind. At that point, there are numerous resources available to mom both
during her pregnancy and after the birth of her baby.
Marti Halverson
Etna, Wyoming
307-883-0250 (H)
307-413-5236 (M)